you should've known the price of evil
Location
Pronouns

she/her
Partners
Got in the catch-up-with-stuff-you-should spirit of Blitz and read chapters 3 and 4!
Chapter 3 Quotes
Dusk burst into laughter at that; a full, eyes-closed, wheezing laugh.
and then she said "encyclopedia", funniest shit ive ever heard
Dusk leaned back in her seat and nodded at the starkly-coloured bird
I understood "starkly-coloured" as meaning many strong colors rather than the... black? that Veracity is.
"That one there is Eliza. No, not the one with scales. The one who looks most human? Dark green hair, very pale skin? She is a gallade. She thinks she was almost human even before the Change and she is always trying to make a proof of it. Like it matters."
you see
i
took shits in the toilet and wiped my ass!
Non joke comment: I remember Dusk calling it the Shift previously? Is this on purpose or is there an inconsistency?
"Come on, Salem. Class is about to start. You're not even scheduled to join just yet, you've not had time to properly acclimatise."
cmon man dont say words like acclimatise like shes gonna know what they mean (read: like im gonna know what they mean)
Their plumage was a striking red and cream and iridescent green, and a bifurcated scarlet wattle hung from their head... A male blaziken, then?
the entire beginning of this chapter is just this gif on repeat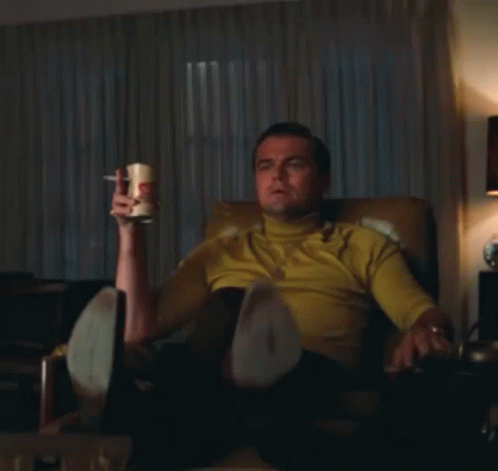 There was one morph, cross-legged on the floor, quietly reading a book Salem knew this one's species for sure: mienshao.
Is there a period missing? I couldn't parse this as a single sentence.
The meatballs were warm.

"Not bad, right?"

She nodded, barely looking up from her food. It was not bad at all.
surprised to find that salem likes balls in her mouth ehuehueheeuehue
Her voice was strained, almost a croak, and put Salem in mind of Laura's cautious footsteps around the creaky patch of the landing floor when sneaking downstairs late at night.
Liked this line.
Dusk had saved the 'Colosseum' for later in the tour, it seemed.
genuinely imagining a place with those gamecube stands where they can play colosseum
Dusk led her onto a mezzanine that overlooked the arena. The platform was clear glass,
geez none of the dog morphs better start scooting
So far she'd caught her reflection only faintly in poorly reflective surfaces.
Really? I had to question this line. If I remember right, Salem had been a complete morph for at least two weeks with things like speech therapy and such. I find it hard to believe that she wouldn't have asked for a clear mirror at any point or that she would have been denied a look into one.
She leaned over the sink to examine her eyes up close. The same, as far as she could tell;
what the FUCK ??!?!?? THE TITLE LIED ?!?!??!
Chapter 4 Quotes
It didn't feature any purrloin, but there was a torracat with gorgeous fur sheen and really excellent pokésign at one point, which was something. Salem liked her.
theyre putting chemicals in the water that are turning the FREAKIN CATS GAY
That part was the only part that unnerved Salem – she didn't like to think of separating from her own human friend.
salem is going to get OWNED
There was a lot Laura would find out one day. Such things included the existence of Mewtwo, corruption watchdog organisations not holding the League accountable for doping, and live pokémon experimentation by Macro Cosmos.
'cause you're a brand new species, big cat
---
General Comments
I found myself kind of unengaged in chapter 3 before Salem's confrontation with Veracity and I wondered a lot why that was, but I think in the end it boiled down to the amount of exposition and my lack of attachment to the characters after such a long pause in reading.
After
(and during) the Veracity confrontation, though, no problems - I think it made me care much more about Salem and Dusk again, seeing them face adversity.
I liked Salem and Dusk's heart to heart in the dormitory, though I was expecting Salem to still mention some kind of resolution on the Laura issue before going into processing the day's events since she seemed pretty hung up on it. Just some kind of baton pass between the topics.
Chapter 4 content-wise was pretty familiar to me as expected, but there were definitely notable improvements. Salem doesn't go "oh I will leave this house immediately and never come back" at Laura asking her to leave her alone - instead, it's an omen of what's to come. Salem's reason for leaving the house has been separated from the "leave me alone" comment and replaced with a much more sensible experience of being trapped in a house with only uncaring people.
Some remaining short notes I can't form coherent paragraphs from:
The argument with the parents feels true to life, and we feel Laura's helplessness.
I want to watch Replica Heart.
I'm glad we get Laura's situation explained to us through her talking to Salem since having readers just try to piece things together from the argument and assumptions about how the pokécanon is adapted would easily run the risk of misinterpretation.
I think that's it for my thoughts! Hopefully I'll get to chapter 5 faster than I got to these after it comes out.