Introduction - A Brief Description
New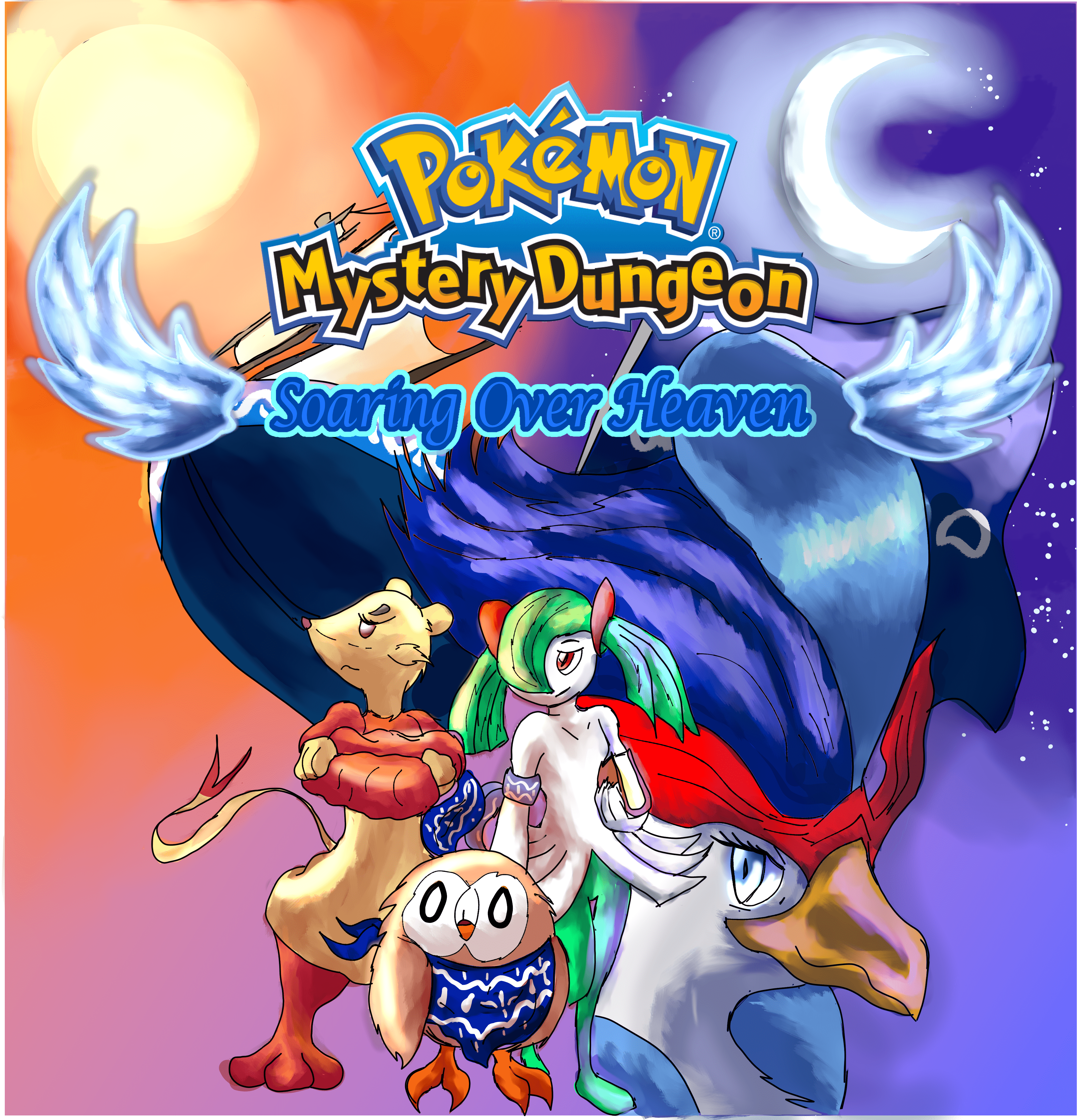 Beckoned by the worlds of a mysterious entity, A naive human-turned-Rowlet is dropped into the endless blue skies of flying ships and sky pirates. With a lack of memories and guidance on where to go next, he puts his stake into a partnership with free-spirited privateers. His journey to save the skies will put him on a collision course with warring nations, untamed dungeons, and self-reflection - as all roads lead to the end of the horizon.

Featuring art by yours truly and other amazing artists!
​
Now then. Where do I begin? Originally I only started to write for PMD in 2022, when I started my very first long story titled Embers and Flowers. I had been inspired by the sheer talent of writers who used original settings to their fullest, wanting to carve my own path with my own story and characters. The result...was a good first attempt, though full of hiccups here and there, but I soon found myself burnt out on my own story pretty quickly. I found my ideas at the time to be lacking, which led to me to shelve the fic and try again with a new premise, this time drawing on my love of certain aspects of some of my favorite media (Xenoblade, One Piece, the mobile game Granblu Fantasy, and more), while having a spin on some concepts. Thus, Soaring Over Heaven was born! This fic is my way of pushing myself to improve not only as a writer, but a storyteller and even as an
artist!
I learn something new nearly every day, which I try to put work. I'm so excited to share the fruits of my labor with a new audience, and while I'm new to this site and this format in general, I'm more than willing to learn and accept feedback! So please, hit me with your best shot!
Now if there's no more reservations, I'm going to try and link back to this main post when I can. Please bear with me as I grow used to TR's format.
General Rating: T for Teen
(Occasional swearing, violence, some mature themes.)
I may try to have a little extra bit at the end of the chapter, usually some concept art/sketches or additional trivia. Feel free to ask me if you want to see anything in particular about this story, outside main plot details of course!



​