Don't you hate it when your life is a lie?
It started with getting stabbed. Later, mugged. Then, he forgets them both. Owen had lived a simple life with simple dreams, but an ancient conflict catches up with him, as does a forgotten past. With answers easily slipping away and chaos rising the more he fights to find them, there was no telling what hides in his forgotten core, and what he will become once unleashed.

Fighting your fate is one thing. But what about fighting your design?

An original Pokemon Mystery Dungeon setting. No prior knowledge beyond basic Pokemon trivia is required.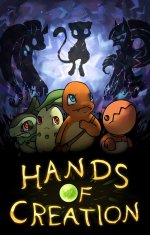 Cover art by the wonderful @canisaries
​
Hello, everyone! This is it, my main work. Maybe you saw a few of my oneshots here and there, or maybe you just know me from other areas, but this is where most of my effort and creativity goes.

In terms of my philosophy on fanfiction, I like to take what the canon gave me in terms of the base mechanics, and then work them into a narrative style. I dropped a few things that felt specifically game-oriented (stairs in the middle of a forest...? Nah.) but tried to incorporate things from the game into this original world if it was passable (warp tiles? That'll be useful!)

Tone-wise, I keep to the general feel of the Mystery Dungeon series -- a lighthearted setting, colorful characters, and dark undertones. And dark plot points. Then I add a bit of my personal flair to it: A bit of divine conspiracy here, an ensemble cast there... I have a heavy emphasis on character interaction and the elaborate plots they weave.

This will be long. While I've been told that the early chapters are fast-paced, I still feel like they're a bit of a slow start compared to when I finally have all my pieces in place to get things rolling. But as a new reader, I hope you don't notice that and it's a fun ride every step of the way! And for old readers: I hope your rereads pick up on the little hints that a blind reader might not pick up.

Okay, enough rambling. Have some information, a Table of Contents, and then some fanart!



Content warning: "T" on FF.Net, "Teen and Up" on AO3. It's basically Teen.
Mild to moderate violence; blood; death or themes of death; some disturbing, dark, or existential themes and imagery.
This is a work that is posted on FFN, AO3, and Wattpad under the same username, so don't be alarmed if you see it there, too. I'm still working out how to get the work here to "catch up" to my weekly uploads there, but until then, I'll trickle them in to the forums week by week.

This is going to be a four-act, chapter-based work.




Serebii, 2018:
Best Chaptered Fic (new author) 1st, tie.
Best PMD fic - 1st, tie
Funniest character (Rhys, the comically serious) - 1st
Best nonhuman supporting character (Goodra Anam) - 2nd
Best Plot - 2nd
Most suspenseful moment (Chapter 8) - 2nd



Art of the Association Head, the strongest* 'mon in the world! This one was drawn by
@Psychic
! Though his slime is typically purple like the rest of him, fun trivia: When he was younger, the slime was green like the rest of 'em.
Some art from a reader who wished to remain anonymous. Title was "The Call of the Spirit." Alternative title was "Top 10 Images Taken Before Disaster."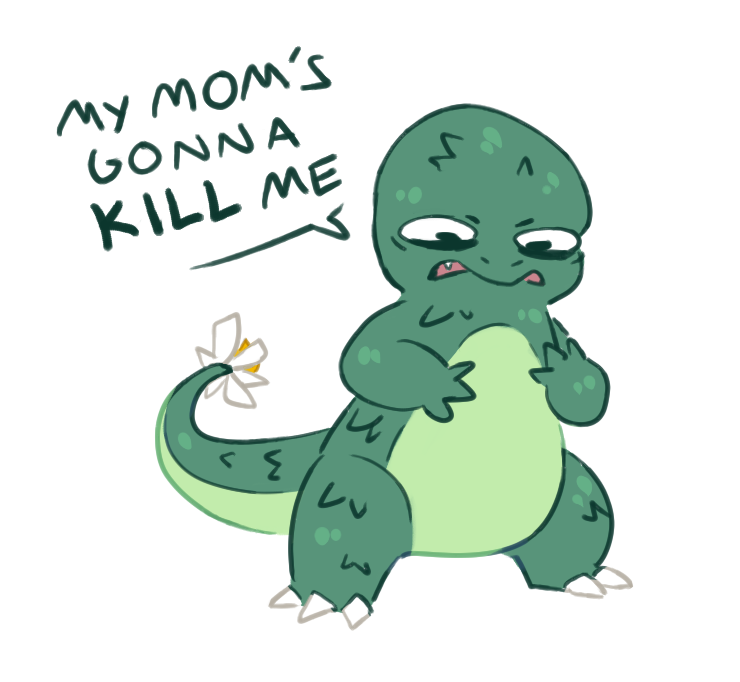 Fanart from a 15 minute sketch by
@canisaries
after inspiration from seeing Owen's, uh, new look! She didn't give it a title, but I think "Grassmander" fits.

A lovely piece of a small Charmeleon and a large Zoroark. She just wants to take care of the lil guy. He's totally not little, though.
Last edited: