Location
Pronouns

They/them, She/her,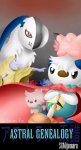 ​
Faernia and Eris: two planets ruled by fairies and dragons respectively. In the ancient past, these two great civilizations were torn apart by a war that almost wiped out all life. Ceased by a lone hero, a peace treaty was established to keep the two planets in check. The fairies and dragons flourished in their own customs and maintained peace within their own kingdoms, never to engage in conflict with each other as long as the treaty existed.

But as generations pass by, customs change, and the future is left to the ideas of new leaders. A dark shadow shrouds the two planets – famine rises, natural disasters claw at the worlds, and tensions run high between the two civilizations.

As war looms over the horizon, the prince and princess of the two kingdoms seek to create another treaty and begin their journey. But the shadow of conflict that awaits them will test more than their ideals and will for peace.
This story contains the following material:



Dark themes

Foul language

Descriptions of blood and mild gore

Fantasy violence
This story is recommended viewing for users age 15+, but has been not been rated under mature content rating due to being generally viewable by an audience below that age. By reading this book, you adhere to the above warnings and the mature content contained within.
Do not proceed if you are not okay with any of the listed content.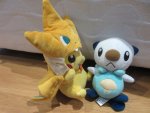 This is an older work that has been updated to a readable standard. I DO NOT need any comments on writing quality with regards to this work. If you are going to review, please keep comments related to characters and story events as opposed to writing quality. Completed as of January 2021.
​
CHAPTER INDEX
Last edited: