Pronouns

He/Him, They/Them
In a world filled with Mana, the gears are always ticking.
Linus, Glade, and Nevada of Team Sharp Claw need strength to recover the Artifacts that ruined the land. Artifacts they cannot use.
And so does Kobi, one of their future Teammates, one who can use them. When more Artifacts and info on mana resurfaces, what will happen?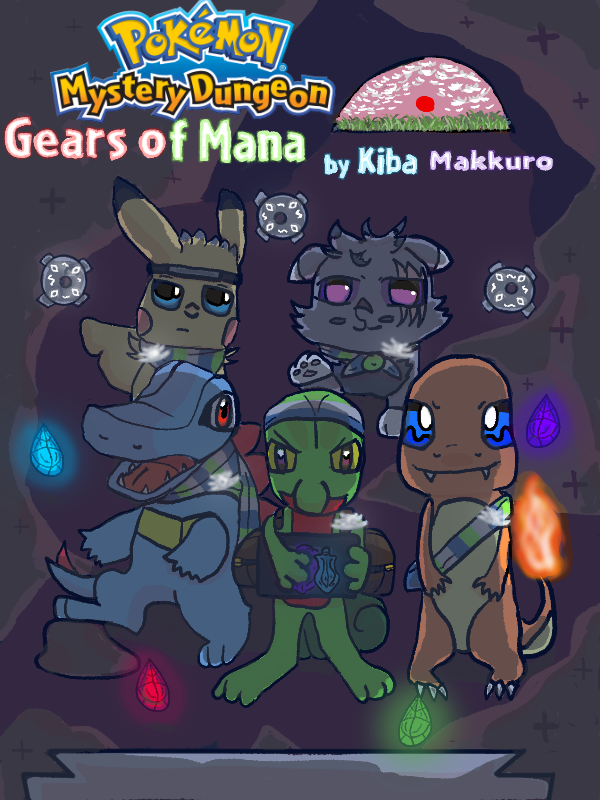 Art made by me (Kiba Makuro)​
This Fanfiction is primarily in 1st Person. The POV swaps between characters are based on relevance in the plot.

Mainly set in a Continent in "Hemisphere with four other unique Continents" a short distance from the Continents (Water, Air, Grass, Sand, and Mist) mentioned in Pokémon Super Mystery Dungeon. Which will be briefly brought up. Knowledge of events of the PMD games is not necessary, but understanding general gameplay would help.

Regions, Towns, and Important Trainers of the main line Pokémon Games Gen 1- the current Gen (as of 2023 Gen 9) shall be sparsely brought up.

This is my first fanfiction that I've ever written 70k words for, and promptly shelved and restarted based on feedback. So yeah, I was previously a bit over my head, I'm protective of this like everyone else.

I use my own magic system (Mana) that works with the PMD and Mainline Game mechanics of PPS, and stats. But is slowly introduced over the course of the first 100k+ words of the story.

Tone-wise, the story is dark, as an Adventure, Hurt/Comfort (Whump).
This is rated T for Teen, on FFN and AO3 it is also listed as Teen.

I don't show lots of dark things "screen", but I don't shy away from hinting at atrocities, and showing their aftermath, psychologically. In a few chapters there will be brief dream sequences where characters re-live a dark-twisted version of their past, which I shall mark appropriately.
This first link is to some of the music I've made for Fanfiction.
View: https://soundcloud.com/makkuro_kiba/sets/gears-of-mana?si=d9ffa13e92cc4850bc7ea7da1646534b&utm_source=clipboard&utm_medium=text&utm_campaign=social_sharing
And the following links are to lyrical songs that other extremely talented musicians have made for different media, that I believe fit certain themes/characters in my Fanfiction.
Arc 1/Part 1
Prologue 1 Plant the Seed to The Future Will Be Ours
Libra-High Tide Aquarius- Chosen Xue- SPARKS League Keepers- Operation Lead Seal League Sentinels- Operation Pine Soot League Members- Ain't Seen Nothing Like This Wicked Blow- Phantom Troupe Leagues to Wicked Blow- CYCLES Alive Team Vanguard Members- Radiant Dead Team Vanguard Members- Legends...

music.youtube.com
Arc 1/ Part 2
Interlude 2 to Grind the Gears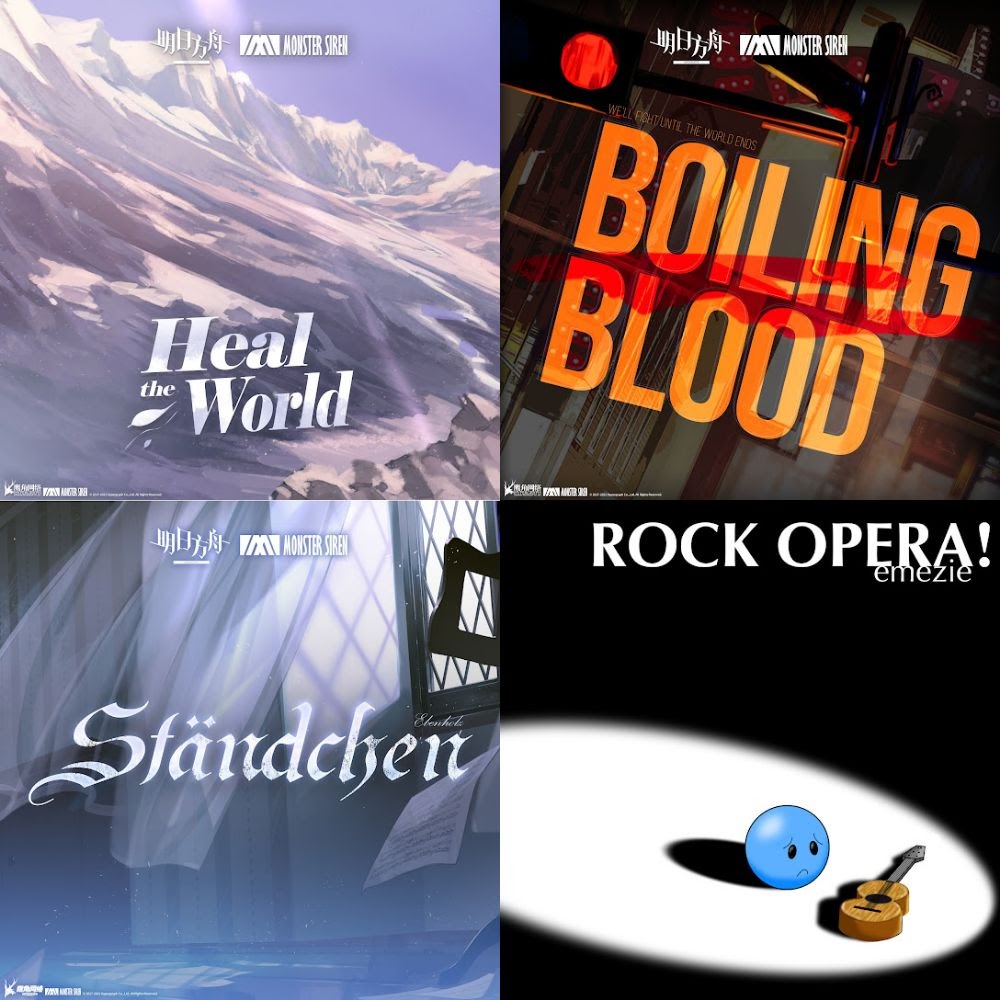 Team Sharp Claw to Jin- Don't Think Twice AmaLee Dawn Stone and Mjolnir- Heal the World Dawn Stone- Awake, Rustage Kobi- Monster, Divide Makkuro- Break My Body, Divide Fang to K and M- Pressure, Divide Hunter to K and M- Brave Shine, AmaLee Mjolnir- Boiling Blood Hatchet- Standchen, MSR Voltaru-...

music.youtube.com
Arc 2/ Part 1
The Pale Shadow Fades to
New Team Sharp Claw- All hail Savior! Team White Light- White Light Masters to Apprentices -DIE FOR YOU Rosario and Hatchet-Can Not Wait For Team Blue Heroes- Like It or Not Committee- Red Doran Kubfu- She Knows It Fangs of the Fallen and Unlocked Keepers- LOSE MY MIND Jin and Toko- Only Up...

music.youtube.com