It is time. For the
MONSTER REVIEW REPLY
I have returned! With chapters 4-6 this time~
Given that we get to see what kind of damage all the other kids are doing, It's be neat to mention exactly what kind of damage he did.
Will keep in mind later.
Ahh, makes sense that telepathy would be really useful for folks who can't speak, for whatever reason.
Yep! It's how Carol gets by.
Ooh, I like this, more worldbuilding about the tree is always welcome.
I will be doing that a Lot
He has his reasons!
Oho I see where this is going.
;)
Oh hey, I was worried that the killer being fire-type would cause them to be even more terrible to him, so this is a nice surprise.
Nah they aren't that dickish. Well, at least because they know it's a zard.
Okay this is a playful bit of narration, I'd like to see more instance of this. ;)
Will do.
Well then~ This is an unexpected treat. (Also nice touch bringing in Kalos legendaries since the kingdom is from Kalos.)
Yeah I'll bring in Pokemon from all over if I can find an excuse.
Hoo boy. Multiple killers and one of them is an aura user?
:)
Is Metagross the Mom Friend.
To quote someone on his RPing appearances he's basically a father-brother-uncle-friend.
Oh! I wasn't expecting that we'd get to see the Poipole from the MMM extra in the main body of the fic.
It was an impromptu decision but it'll matter in the long run!
You talk to the dummy. It doesn't seem much for conversation. :V
I am pleased pretty much everyone has made an Undertale joke in response to that scene
Wholesome bug is wholesome.
Fun fact, Rook's name came from a fic my friend Tangent128 wrote about another friend's Shadow Scyther character! But yes other than that he is wholesome.
...I. Really shouldn't be surprised.
You don't want to know what the contents of Callie's stomach are like on a regular basis.
OW THAT WAS A SPONGEBOB REFERENCE
Ahaha, it's funny, I was just thinking to myself "okay the past like four scenes have all ended in Aaron getting shot down and just saying "okay" and leaving, so this is perfect timing.
I couldn't keep it up forever. :P
Oh boy, he's terrible at this. xD
YEP
ahahah he basically came right out and said he's not human and Aaron didn't notice. xD
Aaron failed the perception check.
I know you've struggled with description and scene setting so I just wanted to call this out for being a really good passage. Chilling and atmospheric without being too gratuitous.
Thanks! You pointing out that scene has helped with future chapters.
So, I know that Chapter 5 was the one that had to get edited, and overall I think it works well. Riolu struggling with feeling like he doesn't fit in the pack without his father, and his mother encouraging him to find his own path--it's believable given that we've seen Riolu being a more active character in his parts, in contrast to Aaron (though I can tell Aaron's trying to change that!).
Alright! Glad the adjusted scene worked.
Hopefully shouldn't take as long before I get to the next few chapters!
I'll be waaaaaaaaaaaaaaaiting~
okay, coasters aside, let's do this!

A few things -- this seems to be older work that you're cross-posting, so I really don't like going *ham* on it because a) it's older work and you've probably changed a lot since writing this chapter the first time and b) a lot of structural issues, character interactions, plot ideas, etc can't and won't be fixed because the rest of the story is already written. I tend to go for broad strokes for these kinds of things, but if you want me to elaborate on anything, please please ask!
A lot of the older chapters are indeed like over a year old, so thanks
lil' smol boi here

I'm a sucker for these casual prologues; it reminds me of The Princess Bride, and it sort of shows that this isn't the kind of fic that takes itself *too* seriously. And in general terms you do lay down the basics of the plot/setting while establishing what kind of fic you're aiming to write, and that's all well and good!

A note on semantics: I wouldn't really say this is a prologue; it's more of a forward. Prologues are usually similar in length to chapters and in some way establish the setting/main characters/premise of the work, and while this sort of does those things, it doesn't really do any one of them in any greater detail than just telling you what the setting/main characters/premise is going to be.
Glad you liked it! Though noted on the semantics, I might go back and change it to "forward" later.
lil' bullied boi here

And we jump right in!


Are timeframes going to be important? Skybreak sounds ominous, but I'm not sure if being 2005 years after it means that it'll have much impact on the plot. Fantasy settings tend to hammer in that things that are Capitalized are Important, but you should only pull that out if you really want to Emphasize it and it'll be Useful. Otherwise, it ends up being an unhelpful descriptor -- for all of the words you have here, this basically tells me that this takes place during a Time and somewhere in a specific continent -- both things that you demonstrate in the chapter itself.
That was done more as a way to give a sense of what to expect compared to the present-day Pokemon universe and to set up some worldbuilding but I'll keep that in mind.
Dropped a closing quotation mark here, and also... no capes!!! [/edna]
Edna definitely did not give the Aura Guardians any tips on fashion.
Yup, it's a Pokemon fanfic alright.
haha which breeding move is this foreshadowing I'm not sure
See, Aura, or more specifically Fighting-type Aura, fuels all Fighting-type moves! Riolu does get an egg move that shows up later.
Aight so this is a sentence I didn't think I'd type, but... I don't think being against inter-species breeding is nepotism, more like specism/racism. Nepotism is showing favor to relatives/friends, and in this case Ginji is a relative who isn't receiving favor, so this is actually the opposite of nepotism?
...Might go back and fix that
also, weird flip between dogshit and taurosshit in this paragraph.
...Ditto
The general layout of this is a lot of fun. It's aura fic that gives backstory to Aaron, and there's a lot of room in that movie to flesh out that entire world, so I'm hooked on your premise so far. As far as plots and first chapters go I really can't say much more than that; I'm definitely looking forward to how things are going to unfold but it's a little difficult to dig into anything deeper than that right now, haha.
That's fine, it's just the first chapter. :P
One thing that stood out to me was your description. You keep a very terse, minimalist description at any given time. Dialogue is usually ["Thing," said person. "More thing."], and the bulk of this chapter is conversational exchanges. This does help make certain events stand out, like Aaron's Auric Scream in his house, because they get description when not much else does, but I think there are more effective ways to emphasize certain parts of a scene. And when you do describe, it's a lot of the same -- lotta blinking (nine times, I think), lotta pausing. Characters don't feel particularly grounded in the action because they don't seem to be doing anything. When the kids run away because Aaron exhibits strange powers, when Aaron's mom learns from a stranger that her son is a wizard, when Genji has to tell his terrible in-laws to fuck off with their racist shit for just one second because he wants to watch his son be born -- these are all events that would elicit different reactions of different intensities, and yet the narration treats them all as the same. The kids stagger/run, Aaron's mom blinks, Genji looms/scowls. These things seem like they'd be important, but they aren't -- so the counter-argument is that they aren't very important to the characters, and by extension the story.

Which I don't think is what you were going for here! (And if it was, disregard this whole chunk). One thing that helps is to take a step back and imagine all the aspects of how your character would react, including talking. What would a small child do if the kid they're beating up exhibits spooky magic powers? You've got the run away and shout insults part, but what else? Do they all go in the same direction? Do some of them think that their older siblings/parents could beat up Aaron instead? How does this intersect with their existing beliefs (i.e. if someone did telepathic screams in front of *you*, knowing what you know now, would you even think it was real?)? And the same goes for the other events I pointed out/the other events in this narration in general. Complex characters are really hard to develop fully, especially in the first chapter, but one thing that'll help a ton with that is giving them actions outside of what is used directly in/around dialogue.
Description is a weakness of mine so I will keep all of this in mind.
And and a lottttt of this is probably older work so I don't want to rag too hard. I was planning on reading the entire fic so I could give more conclusive feedback on plot/not just rag on your old descriptive style here, but it's getting late and I wanted to leave you a halfway review rather than none. So far the style elements leave me wanting some, but the premise/plot is really strong and I do think you'll take this to interesting places, so I'll keep reading! Thanks for sharing!
Thank you for reading!
Hoi, I'm reader. My secret power is dissecting a single sentence for multiple paragraphs then blanking on entire chapters. I'm no good at anything, but that's ok because I try anyway!
Valid.
I have owned two pokemon movies in my life. One was the Jirachi movie. The other, as one might have guessed from the nature of anecdotal experiences, was of course, 'Lucario and the mystery of the Tubby Custard machine'. That was several years ago and at this point, I only remember the broad strokes. But I mean, you explicitly state that knowledge of the film isn't necessary, so I'm on the ball for once. And like, Aaron was kind of the python classic sir not appearing in this film. Yet I digress.
Yeah this is meant to be pretty accessible to people who haven't seen the thing.
Two thousand and five years after skynet was defeated, the world has settled back into the routine of medieval times. Of course, humans hating on each other is a transcendental aspect of the world, so our protagonist is getting the short end of the stick. This is the catalyst to the first view of the aura power, although one would have to wonder, the children's bullying doesn't seem like a first time thing, so did they only push him this far for the first time? Not that it particularly matters, people don't learn in these instances. He can knock you all down, but you're still vowing to take him down? Way to save face guys, why don't you read a book instead or something?
yeah c'mon why don't they
Telepathy is great! It don't do anything in real life so you can just make up all the rules for how it works. Not to imply that there's something off kilter about this version, it's the classic and that works just fine. Wizard powers away - as it were. Polly cutting herself off to press more important issues is a small thing, but it's sublimely natural and humanistic (I suppose this means in the sense of flow of conversation, pokemon can do it too!)
telepathy comes up a fucking lot yep
Aaron is extremely potent, but extremely untrained. Not surprising, this is a coming of age story anyway. I wonder if calling the place a seminary would be more fitting than a monastery, albeit, they both work.
It's not too much of a spoiler to say Aaron gets less incompetent as he goes along yeah. My whole plan is "have him start at Magikarp tier then have him gradually tick off Mary Sue test boxes as he goes along, but like, in a way that makes narrative sense, until he's the legendary hero canon props him up to be"
For the second half of this chapter, we get the pokemon half of the hero equation, who perhaps fits the 'coming of age' description even more because this chapter kind of details his birth. About as early as you can get in most senses.
galaxy brain play
Aaron is but a youth, but surely possesses the qualities of a hero. The part of the title 'after all' implies we doubt this quality. Aaron is not worthy, he is but a fool. Are we wrong?

Yes.
:)
Second Chapter (I love double chapter increments, I feel like I'm a paid professional!)
Chapter... TWO!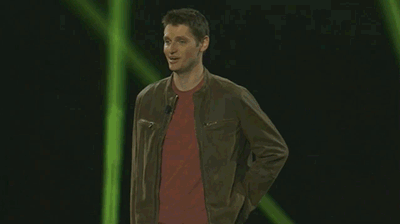 On rainy days, I often find myself watching videos of people enrolling into West Point. I have no real interest in the military at large, but the pomp and circumstance is interesting to watch. The introduction to the monastery is kind of like that. Militant sort of, I can dig it. I can't say much about aura, as a force it does what it needs to do while maintaining a sense of mystique in what it can accomplish. Score one for violence though, this feels like one of those self defense seminars. For future guardians, these children are really getting the crash course.
It's... kinda military but also kinda not. They're basically Jedi. :P
Back to riolu. Pokemon grow up fast, and this dude's gonna have to grow up even faster, because hunting in the woods in a pack is shameful. Ginji is different though, and not just because he's a bird. Very worldly, his trainer must have been on point. The scene with drawing in the dirt is obviously reminiscent of the sort of stuff you'd see in anime or cartoons, but not in a bad way, it is a meaningful explanation that narratively follows.
That was a fun bit to do yeah.
Welfare check -- mine that is. Aaron is on the eternal chopping block for now, the brunt of the ills of the universe. A long way to go for an aura guardian, but one step at a time you know? Riolu on the other hand is just growing up. Can a pokemon's progress be measured in quite the same way? If this dog is the Sancho to Aaron's Quixote, what standard is he living up to? Beats me, if he can have his aura sphere and eat it too, then that's proof enough.
...These are Important Questions I'm not sure I can answer yet.
Hungry times now, so I finish. I'll come back later and do more (which is funny because it means less). If brevity is the soul of wit, then I've been visited by the reaper. Oh well, maybe I'll get it right next time. This story gets a 57,000 rating on the scoville scale so far. That's really good, but it'll get even better!
I'll be waiting! Thanks for reading!
Okay. Thoughts. Some of which are more coherent than others. As mentioned in the previous review/Discord, I find it a little easier to collect thoughts on a bunch of chapters at once rather than one or two, so here are general thoughts for chapters 2-8. Do note that I didn't really get much from the bonus chapters -- they feel like they'd be fun with more context, but I have little background with either Serebii or FE, so I'm unfortunately quite useless there, lol.
This is fair!
See it's funny because this is going to be a fic about Riolu breaking out of that mentality and befriending Aaron, and then all of this will be a prequel to Lucario believing that friendship is a lie and that Koba was right all along.
Mabye. ;)
I like premises like this. Since the movies don't really explain much, there's lots of room to build off of the existing pokemon universe, and you do a great job of introducing creative new concepts while still working within the original source material. The movie doesn't really give us a good look into how the mechanics of the aura guardians even worked to begin with, and that's an awesome platform to develop an action-packed, intense fic.
Hehe, glad you like what I've set up.
I had a bunch of lil' snippets that were mostly just rapidfire jokes/questions -- your fic is a lot of fun to engage with and there are a ton of entertaining moments here -- but this review got reaaalllly long and I ended up cutting them out. Lmk if you'd like them back.
Feel free to DM them to me!
A lot of characters end up being a little one-note, even this far in. Polly is stern and says "kid" a lot, Atta is animalistic and never snarls more than three words at a time, Eve is Hermionie. I think the easiest example to point to with this is Callie -- I'm pretty sure every line of dialogue she has contains the words "for Necrozma". And this works for fun throwaway lines, but it doesn't really work when addressing deeper/more dramatic problems in your world such as race parallels and borderline ethnic cleansing. There's a lotta stuff to unpack in each character, but when you boil them down to a few archetypes, it becomes really hard to get a read on them/keep track of who they are and what they're feeling, which makes the story feel a little flat as a result.

This ties in with the description stuff I mentioned earlier. Critical events like Ginji dying or Riolu self-exiling seem like they should be really important given how momentous these events would be, but the narration doesn't really seem to lean into them much. We don't really know if it's a big deal that Ginji dies because Riolu doesn't really treat it as a big deal either; he's pretty much over it by the next chapter.

Characters aren't interesting because of what happens to them. What makes them interesting, and above all realistic, is how they react to the things that happen to them. What does Aaron think about this strange transforming child who can heal wounds? How does Riolu feel when his beloved father dies a violent death?
I understand and will note expanding the characters will be my first priority post-Chapter 9, which was pretty much the first arc of the fic.
Writing usually looks like the easiest way to convey a narrative/story because of how low the bar of entry appears to be. You don't need to pay a famous actor six figures to deliver lines, like a movie would. You don't need to coordinate dynamic camera angles and tightly-composed shots like a TV show would. You don't need to have an orchestra and compose awe-inspiring music like a videogame would.

But the rough thing is that you do need to convey all of the moods that those things convey, and that you don't get the shorthand that non-written media gets. Your characters can't have their faces directly broadcasted to the audience, so you have to describe how they look and feel instead. You can't control where the camera is looking, so instead you have to pick and choose what to describe to provide context for important bits of background information in order to make the scene feel like it's got a real world behind it, or to make the world feel like it's whizzing by in a tight action sequence. You can't make us cry with sound design, but there's still emotion and meaning to be had.

There isn't one definitive way to achieve this and I don't want to tell you that there is. Style is really intimate to an author so I feel bad trying to directly critique or correct your own on a deep level, but if you'd like me to, I can go at it with even moar examples.

To me, a lot of the pacing and structure of the story so far feels more in line with a videogame than a book -- the way that your scenes cut together in chapter 8, with a bunch of dialogue that explains the backstory but cuts away before we can really dig into the meaningful bits -- feels especially JRPG. And there's definitely room for a writing style to grow around that, and I think you're well on your way to that! But I'd highly recommend reading if you want to start applying stronger description to your stories. Doesn't have to be fanfic (honestly it'd probably be better to start with professional authors), doesn't have to be non-fic; it just needs to be written down (and like, not a visual novel or a transcription). See how other authors describe action, and dialogue, and character introductions. And then apply this to your own work. At the end of a scene -- what sounds were made? How did characters react bodily? How did their faces change? Are some characters more active/make their emotions more visible than others?
I acknowledge all this is an issue, and I'm trying to work on it, though remembering to do so can be hard.
For example, I thought this was really good description on your part. We get a good feel for what Aaron's going through here -- the rock feels warm; Aaron is relieved; Aaron is still nervous in case bad things happen; bad things happen! The scene springs to life along with Andalas; it's clear that Andalas has the raw strength to overpower Aaron and he does so quickly! The pacing and the execution here is really well done. You set up Aaron's thoughts in the first paragraph via what he's feeling, where he's looking, and how he's planning to get out; and then you use the second/third paragraphs to pivot into a really tense action sequence that's just back-to-back bits of rough, physical action.

And because your description is strong, we get a good feel for Aaron's character as well. He got goaded into things but he's cautious. He thinks on his feet but recognizes when he's outclassed. These are all awesome things to know about him, and I think this is close to the most description we've gotten on him in the entire fic -- I'd love to see more descriptions like this throughout the rest of the story!
Thank you for pointing that out! You pointing that out helped with future descriptions.
No wonder he likes chocolate so much; it doesn't scream in agony and leave him with crippling empathetic over-feedback because his species is designed around sensing and protecting life.
But the real question is, is it poisonous?
Overall this fic ends up being one half medieval drama and one half academy/high school fic, and it's a blend that doesn't sound like it'll work until it does. I like what you've done with the world, with the characters. The lessons are a great venue for explaining how your magic system works, and I really like the broad strokes that you've outlined so far: the four aura types, the human/pokemon partnership pacts, the pokemon robinhood pirate ship crew, the time flowers being similar to zoroark illusions -- these are all really fun and interesting concepts and it's great to see you bringing them to life here. What hooked me here was how you went about creating these big picture interesting concepts, like how the lucario squad might hate other lucario or how all of these characters are from these new and interesting parts of the map.
CAN YOU TELL I LIKE WORLDBUILDING
One area that I think your worldbuilding struggles with is, paradoxically, the samller details, specifically around how you approach morality when the details start playing against one another. A lot of things run on what I guess is "standard" morality -- there's a big dragon in the woods that's acquired a taste for our main character's flesh and eating people is bad; there's a kid who gets picked on for having aura, and bullying is bad.

But in the rest of the context of the world you've created, these things don't actually seem to be as bad as your story makes them out to be, simply becacuse your story makes similar things out to be not bad at all. Yes, Charizard eats pokemon and murders Ginji, but a few chapters before, Riolu is murdering pokemon and eating them as well. Yes, kids yelling at and bullying Aaron is bad, but when it's re-framed in chapter 7, it's almost as if the takeaway is supposed to be that's it's just just a little less bad then Callie and Atta being hunted/executed/slaughtered. Both with the Charizard hunting Riolu and the kids bullying Aaron, the narrative stops to focus on how bad this is for our protagonists in particular -- when in reality the problems that are going on around them are usually several magnitudes worse (and in Riolu's case, perpetuated by Riolu).
I have explanations:
1. Wild Pokemon have very animalistic morality when it comes to eating other Pokemon, it's just kind of a thing. The Charizard wasn't so much morally wrong so much as just a threat.
A. Atta was very much just being a jerk in downplaying the discrimination Aaron faced in comparison to her own.
Sorry if both those things weren't clear enough!
And this is definitely something that could be addressed later in the story that I'm not seeing! This is a story called "heroes after all", so framing it so that our protagonists have a really self-centric worldview and are unaware of how their un-heroic acts intersect with the world around them would make a really good start -- if that's what you were going for, I can try to offer some specifics for how you could frame this to make it more clear that your narrator is self-centric but your narration is not; otherwise, I don't want to take up too much more of your time.
Hmmmm... Mabye. I'll think about it.
This fic is definitely really ambitious. There's a lot of neat concepts flying around and I like the general direction you've taken with things. There's definitely hints of something epic on the horizon -- Yveltal is talking big ominous words, Riolu's got the foreshadowing gloves on in full force, there's probably a reason we don't see an Obscuirics in canon and it's probably not because they live long and happy lives. I'm really curious to see how you flesh these ideas out! Hope these poor kiddos don't end up in too much trouble when all's said and done, but somehow I don't think it'll work out that way.

This ended up a lot longer than I anticipated -- I mentioned this on Discord earlier, but if you have any questions and/or want me to be quieter, please absolutely let me know!
Thank you! I know I mentioned wanting to see the jokes and such.
i've been caught up with this for a little while, but it's only now that i'm getting around to posting a review for it, so i apologize for all the thoughts i've had about it that will never see the light of day because i've forgotten about them now. :p

this feels kind of like The Chapter that you've been building up to for some time. at last, their arcs collide! i haven't seen the movie that this fic provides background for, but i know at least that aaron and his lucario form a close partner-team, so their meeting here seems like it should probably be fairly momentous. despite that, the scene actually feels somewhat casual. at this point in time, aaron and riolu don't have any bond at all. i guess you have to start somewhere, though, right? :p i'm not sure what riolu's plan is in offering himself up to aaron like this (doesn't this seem like a pretty permanent solution to a temporary problem?), but i guess we'll see what he's got up his sleeve in the next chapter. overall i felt this chapter had more weight to it than the previous ones for sure, and that's a good thing.
Yeah this chapter is pretty much the end of the first arc of the fic. I'm not sure what to call said arc but it's there. So good you feel like it had the impact it was meant to.
i can tell you've got a wider plot planned out here, and you're pretty good at dropping hooks early on and moving along the plot at a good pace. the plot is easy enough to follow, too, and this is a fic that doesn't take itself too seriously even despite the inclusion of some fairly serious elements, which keeps it breezy. most of the characters are fairly memorable too, as they each have strong defining characteristics. your dialogue is evocative and cheeky, and gives us a pretty solid idea of the social dynamic and character personalities.
Hehe, thanks.
on the flip sign of that same coin, i think a lot of the characters are still pretty shallow for how far we are into the plot— nine chapters is a lot! i can remember their names and the attributes that set them apart— callie's cult alignment, atta's wildness and severity, polly's experience and bluntness— but i can't speak much to their personalities or motivations on a more nuanced level.
Once again, I understand and expanding on the characters better is my first priority now the first arc is over.
even aaron seems to be kind of just going through the motions. that's not to say he's without his moments; i really enjoyed the bit with andalas in chapter seven! but a lot of his actions seem mostly driven by outside influences, and i'm often left unsure exactly how he feels about it personally. we do get a look into his thoughts and feelings sometimes, but it's mostly through dialogue. this is true for a lot of characters; the prose is almost script-like. it'd be great to get into aaron's head a little more! how are the characters interacting with each other physically? what is their body language like? to give a minor example:
this bit gets the point across, but i think we can go further. aaron's speech suggests that he's embarrassed or flustered, but what is he thinking, exactly? maybe he could ruminate a bit about how seeing all his friends with pokémon makes him feel, or how his inability to find one himself makes him feel like he's somehow inferior to the others. is he mad at atta and louis for calling him out? does he want to shrivel up, or be somewhere else? or is it just a mild embarrassment, in the way that friends sometimes tease each other? i think you can draw a lot more out of this scene! this is just a minor example, and there are probably better instances of it elsewhere in your writing, but this same level of questioning can be applied to a lot of the relatively short bits in this story.

i know people have been saying stuff to you about description already, so i'm not going to beat the horse on that one. but a lot of these suggestions kind of fall under that umbrella. for what it's worth, it shows that you've been taking others' suggestions to heart! your dialogue and sense of plot are fairly strong, so if you can hone this aspect of it (which is no mean feat, to be fair) i think your writing will be really stand-out.

this is a pretty good bit, for example! this paints a pretty clear picture of the monastery in my head. you've got a handful of nice little descriptions like this, and they really add so much. try to throw them in where you can!
I am aware of all these issues and am trying to work on them, it can just be hard to remember/implement. I do appreciate you pointing that bit out - it was an active attempt to avoid my usual issues and I'm glad it worked.
that's about all for now. i promise i'll have thoughts more specific thoughts in my next review, but i wanted to get my general thoughts out before that. keep it up, i'll be following along for sure!
Thank you!
I don't wanna beat dead horses, so obligatory comment that Callie would be even more fun if she didn't just talk about Necrozma all the time, but also, heh. I understood that reference!
Callie's cult is basically a mishmash of different Chaos cults because reasons.
Ha! This is a pretty funny gag.
Victrebel's dumb spelling is rubbing off here, I think. You flop Hanna/Hannah and Abby/Abbey a few times, too.


"here" instead of "her"
...whoops
Okay! Things heat up here, and it's fun to see things taking off. In general, I think a lot of my comments from the previous review apply here as far as characters/worldbuilding/description -- I won't repeat them unless you'd like further clarification or updates for current chapters, since the poor horse is beat and this chapter is in a similar mold to previous ones.
Those - especially the character expansion - are big priorities for this next arc.
Anyway, this is a fun chapter. I think there's definitely a lot more going on here than there is in previous chapters. It's not bad to set the stage early, but given how much new ground gets covered here (pokemon containment crystals, attempted heist with Riolu/friends, big ol' timeskip, Aaron trying to catch a pokemon badly), it feels like *this* is where things really get started, while the rest was more of a tutorial/intro arc. The beginning chapters are usually reserved for really important content, so I'm looking forward to seeing how all of the older lore/setup becomes relevant again in light of these new additions!
This indeed was the end of the first arc that was setting up a lot, so things are gonna get pretty hectic from here!
...Wait. Is that it? Is that all the reviews? Oh.