the cat is mightier than the pen
Staff
Partners
Dragon's Dance
How does an orphan from a nameless hamlet in Johto rise to become the first champion of the unified Kanto-Johto region? This is a story of leaving home, finding home, politics, corruption, betrayal, and of course, dragons. This is the story of Lance.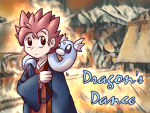 (amazing art by @Cresselia92!)
​
Welcome to The Lance Fic TM! This baby has sat in the back of my head for years. It's my attempt to tell the story of my favorite dragon-master and how his life plays into the rise and fall of Team Rocket and the unification of the Kanto and Johto regions.

Please note, this fic uses the Japanese names for many of the characters, since I view the Kanto region as being linguistically closer to Japan. So Wataru is Lance, Ibuki is Clair, etc.
Content Warnings
: Chapter 6 (The Agent) features violence and mild gore.
Last edited: